Hi Tiggi, This is my character
Name~ Sparkle
Age~ Looks 19
Gender~ Female
Personality~ Kind, Nice, Helps Protect the world
Hair~ Golden Blonde
Eyes~ Sparkly Blue
Skin~ Pale
Clothes~ White Top, Blue Skirt
History~ Was a fashion model and became famous untill she got abandoned and is now kept in heaven because she was betraying the goddesses and got bitten by a angel/fairy and now she is protects the world for her punnishment
Picture~

Soph x

Flying Beauty





Posts

: 359


Join date

: 2009-09-08


Age

: 21


Location

: Somerset



Sure...what about plot?
Name~Lucas
Age~14
Gender~Male
Personality~Very quiet, keeps things to himself, kind
Hair~Short, Ginger, curly
Eyes~Cyan
Skin~Quite tanned
Clothes~White and light blue tunic, boots.
History~Grew up in a farm, but it got burned down when bandits attacked his village. He and his family were separated. At the age of 10 Lucas was on his own in the middle of no-where, until A mage called Nuri came across him. He felt for the child having had almost the same experience of losing family, so fostered Lucas. Nuri taught the child the ways of magic, and Lucas showed much potential. Nuri gave Lucas a job of an escort for Noble's who would pay him to protect them while traveling. He was now 13 and very experienced in magic so Lucas took the job on. But after a few months Nuri got very sick, and Lucas had to look after him. He died a week later, and Lucas vowed to take his place and become a powerful mage.
Picture~

What about a romance story but Lucus saves Sparkle *or something like that*

Soph x

Flying Beauty





Posts

: 359


Join date

: 2009-09-08


Age

: 21


Location

: Somerset



But the problem is that Sparkle is a lot older...
Ok Have You got any ideas


Soph x

Flying Beauty





Posts

: 359


Join date

: 2009-09-08


Age

: 21


Location

: Somerset



Well maybe Sparkle thinks Lucas is fit, when he accidentally saves her. She then follows him everywhere but hes not interested...?
Yeah That is a good idea shall we start role playing or do we need any more planing


Soph x

Flying Beauty





Posts

: 359


Join date

: 2009-09-08


Age

: 21


Location

: Somerset



Go ahead and start!!! YAY I've done my homework!

These are the new charries I'm adding:
Name~ Tana
Age~ 18
Gender~ Female
Personality~ Lonely, loyal, kind, shy, distant from others
Hair~ Dark brown, very long, tied back
Eyes~ Brown
Skin~ Pale
Clothes~ A long light blue tunic that is split at the sides, and has nomadic patterns sewn on. A brown belt. Black fingerless gloves. long brown boots
History~ Tana is from a nomadic race. She is one of the few pure nomads left in the world. knows swordplay. Lives alone, and travels from place to place.
Picture~
Name~ Faith
Age~ 23
Gender~ Female
Personality~Serious, sweet, a good friend.
Hair~ Light blue, short
Eyes~ Light blue
Skin~ Lightly tanned
Clothes~ Long white tunic, and gloves. Brown boots, and belt.
History~ Serves Animai. Knows swordplay, and a dear friend of queen Elena. Has a brother who is a knight (Jay).
Picture~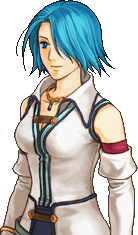 Name~ Jay
Age~ 21
Gender~ Male
Personality~Likes to make jokes, flirts with pretty girls, loyal to his friends.
Hair~ Light blue, shortish.
Eyes~Pale green
Skin~ Lightish
Clothes~ Green tunic, and leggings under Bright green Armour of Animai. Brown boots.
History~Serves Animai as a knight. Good friends with Elena, and has a crush on her. Has a older sister (Faith).
Picture~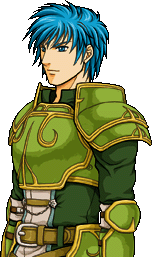 Name~Elena
Age~20
Gender~Female
Personality~Is a good ruler, kind to anyone, loyal to her duties.
Hair~Dark green, long
Eyes~Crimson brown
Skin~Pale
Clothes~Short cream tunic. Cream Armour. Cream boots, and a see-through cloak.
History~Queen of Animai. Hates war, and always tries to avoid it. Was crowned queen at a young age, because her mother died when she was little, and her father died in a war against Arabaynee.
Picture~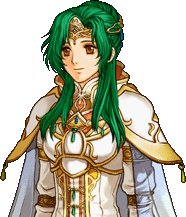 ---
Permissions in this forum:
You
cannot
reply to topics in this forum