This is where you put your bad god and goddess charries!
You can have a male and a female of each god rank.

Template:

Name~
Age~
Gender~
God/goddess of~
Personality~
Hair~
Eyes~
Skin~
Clothes~
History~
Picture~(Optional-Anything from drawings to pic from the internet)
Last edited by Tiggi on Sat Jul 24, 2010 3:41 am; edited 2 times in total
Name~ Lilyaa
Age~ Looks About 20 but is over 300 years old
Gender~ Female
God/goddess of~ Death
Personality~ Pure Evil!
Hair~ Long flowing , black
Eyes~ Drak red
Skin~Pale
Clothes~ Wears very dark clothes that just cover her body
History~She has no recolection of the past hundred of years , she was given the power to act as a lepord when she needs to
Picture~

Nikki :)

Killer Swordmaster





Posts

: 156


Join date

: 2009-09-05


Age

: 21


Location

: Weston-Super-Mare



*I'm putting them here, because they are 'bad' at the moment. Although they are pretty good and have been guided in the wrong direction.*
Name~ Sanaki
Age~ Unknown. Looks about 13
Gender~ Female
God/goddess of~ Thunder
Personality~ Has a short temper. Kind, innocent, charming.
Hair~ Long, straight, Light purple
Eyes~ Amber
Skin~ Pale
Clothes~ Orange cloak and head band, light pink dress, small brown boots.
History~ Her mother died shortly after giving birth to her. Her father (Supposed dead) left her and never returned. Shortly after Sanaki's 14th birthday, Lehran came and cared for her. She thinks that he is her father. But a war broke out and Lehran left to fight. He never returned.
Picture~
Sanaki (Now)
Lehran and Sanaki (Many years ago)
Name~ Lehran
Age~ Unknown. Looks about 25
Gender~ Male
God/goddess of~ Light
Personality~ Peaceful, quiet, patient, kind
Hair~ Very long, black
Eyes~ Green
Skin~ Pale
Clothes~ A long white robe embroidered with golds, reds, and browns, brown trousers, Brown boots, a purple sash
History~ Very old, but looks very young. Heard of the orphan goddess Sanaki, so came and cared for her. Never thought to tell her that he was not her father. A war broke out and was forced to fight. Was captured and sent to fight for the opposite side. Now works doing evil for his master and cannot see Sanaki.
Picture~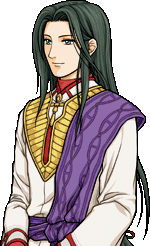 Name~ Sheldemort (she who must not be named)
Age~ 632
Gender~ female
God/goddess of~ Death and torture
Personality~ Hates people, hates animals, hates happiness, hates christmas...basicaly hates everything to do with life.
Hair~ sandy straggly hair, down to her waist. Occasional rattlesnakes emerge from the tangled greasy mess of her hair... ew.
Eyes~ Red, eyes with slits
Skin~ Spotty red skin, with dry bits peeling off
Clothes~ Similar to Voldemort (do not cower in fear of his name) in harry potter. normally dresses in black
History~ Saw parents die when she was little, likes it when shes the center of attention, but she is usually ignored so maybe thats why shes so grumpy all the time
Picture

fallen_angel

Trainee Mage





Posts

: 3


Join date

: 2009-09-07




---
Permissions in this forum:
You
cannot
reply to topics in this forum